Gym Rules
Setting boundaries to safeguard children and participants and keeping everyone safe !

Parties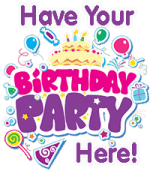 Palmer's Gym Rules;
Dress Code: Girls
Leotard – long or short sleeved. Optional design
Crop tops are ok to be worn in Term 1 and Term 4
Bike shorts / leggings
Palmer's Gym jumper, tshirt or hoodie
Dress Code: Boys
Palmer's Gym singlet or tshirt
Bike shorts / Gymnastic shorts / Basketball shorts
All athletes:
long hair must be tied back
Clean white socks to be worn on big trampoline
No jewellery except small stud earrings to be worn
Bring a named water bottle
SAFETY:
Gymnasts must wear correct training attire.
No shoes, socks (except on the big trampoline) denim, dresses, skirts, tights / stockings or jewellery to be worn in the gym. Please leave them in the changerooms or pigeon holes provided. Or come to gym, ready to go!
Gymnasts, Coaches and Admin Staff ONLY on the gym floor.
Gymnasts are required to sign themselves into their class on the class lists provided. Parents / carers help where necessary.
Gymnasts must listen to the Coaching Staff and do as instructed.
Gymnasts must ask a Coach to leave the gym floor.
Gymnasts must be courteous at all times to other Gymnasts and Coaches. Bullying and inappropriate behaviour will not be tolerated.
Siblings not in class must be supervised by parents / carers at all times.
Please be seated quietly whilst watching and remember that there is no coaching from the viewing area. If you need to speak to your child whilst they're on the gym floor, please alert a Coach or Admin Staff for assistance.
Please do not bring valuables to Gym, we will not be held accountable for anything that is lost or damaged.
Palmer's Gym are committed to Child Safety: we DO NOT ALLOW video or photography by parents, family or spectators in this venue.
All Gymnasts must be collected from the gym foyer. No Gymnasts is allowed to wait outside the venue.
All injuries MUST be reported to the Head Coach so you can be attended to and an Incident / Accident Report can be filed.
EpiPen / Asthma Ventilators / Other Medication – MUST be supplied by you.
ADMIN NOTICES:
Term fees are to be finalised at your child's FIRST visit for the term. Please check Enrolment Term and Conditions as Late Fees now apply.
Trialling a class at Palmer's Gym? Please see our friendly Office Staff BEFORE the commencement of your child's class.
Joining after your trial? Please see Office Staff to fill in an enrolment form, pay the balance of your Term Fees including Gymnastics Victoria annual Membership & Insurance Fee.
Anaphylaxis / Asthma Management Action Plans MUST BE supplied PRIOR to your child participating in a Palmer's Gym session. If the appropriate 'Action Plan' is NOT supplied, the parent / carer is required to stay for their child's session.
** EpiPen / Asthma Ventilators / Other Medication – MUST be supplied by you.
If there is any additional support that is required for your child/ren during your gym sessions, from our Coaching Staff, please see our Office Staff PRIOR to your class so that an action plan can be put into place.
Policies
Palmer's Gym has an inclusion and anti-discrimination policy;
Palmer's Gym will strive to actively identify and eliminate unlawful direct, indirect, and systematic discrimination from its structures and practices and will ensure that people with disabilities and other exclusive factors are given optimal opportunity to participate in all aspects of gymnastics.
CONTACT US FORM: The MORE information you give us the BETTER! Ask all of your questions here too!