Contact us
Join our National tumblers and learn to fly!

Parties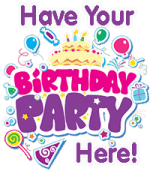 Contact form
Please send us a message we would love to help you out!
Tom Tweed Stadium (YMCA Stadium), Mundy Street, Bendigo, Victoria, 3550
Moama Sporting & Children's Complex, Crn Martin & Echuca Streets, Moama, NSW 2731
Cohuna Scout Hall, Rosalind Street, Cohuna VIC 3568
MAIL; Tom Tweed Stadium, 47 Mundy Street Bendigo VIC 3550
Admin Email – palmersgymoffice@gmail.com
*Please use your VENUE LOCATION in the subject line
 Emma Email – palmerstumbletots@gmail.com
MOBILE; 0428 990 819 – during Monday – Friday BENDIGO BUSINESS HOURS please. 9am – 7.30pm
*Please note that we teach during the day & will endeavour to answer your phone call / voice message ASAP.
Opening Hours BENDIGO:
Monday – Friday
9.15am – 7.30pm
Saturday & Sundays
Birthday Parties from 10.00am
Opening Hours MOAMA:
Tuesday & Thursday from 4pm
Opening Hours COHUNA
Tuesdays from 4pm