Central Victoria Gymnastics INC
 Not for Profit group, made up of dedicated volunteers!
Parties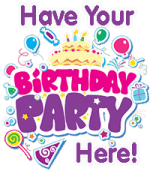 Central Victoria Gymnastics INC is a Not for Profit group, made up of dedicated volunteers, with the sole purpose of:
supporting participants and promoting Gymnastics in Central Victoria
purchasing of new gymnastics and safety equipment for the benefit of all participants at Palmer's Gym
support the training and up-skilling of Palmer's Gym staff.
The funds that we raise or receive through Grants will directly assist with the cost of gym sessions for any athlete in hardship in the form of a scholarship, purchase of team uniforms, travel expenses for regional, state, national and international competitions and the purchase of sport specific and safety equipment, access to our programs for rural participants and schools, staff up-skilling and training, individualised and specialised programs for Blind or Vision Impaired people, individuals on the Spectrum or individuals with mobility aids.
CVG Inc undertakes fundraising via accessing and applying for community grants and direct fundraising; raffles, movie nights and BBQ's.
Our face to face fundraising such as hosting BBQ's, offer the opportunity for our athletes and families to connect with the wider community and increase the public's awareness of the fabulous sport of Gymnastics